Shotgun Shell Bottle
Have you seen these Shotgun Shell Thermo Bottles?
They are very cool and make a GREAT gift for yourself or anyone who likes guns or hunting.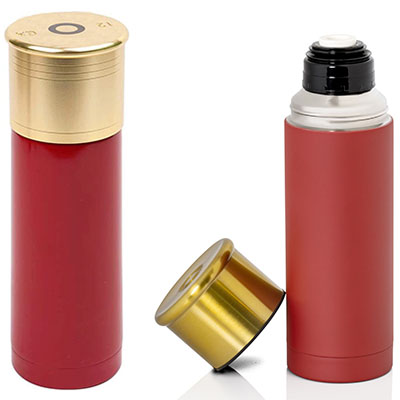 They hold 25oz. and will keep your liquids hot or cold for over 12 hours.
One of the best things is that they are powder coated. A lot of bottles you see aren't which means they will crack and peel easily.
The powder coating helps protect from that.