Eight juveniles were arrested Wednesday after police said they refused to leave a McDonald's in Fall River, Massachusetts, and then began crowding cops before committing assault and battery on them, WFTX-TV reported.
What are the details?
Officers responded to a report about a large group of juveniles causing a disturbance at a CVS just after 3 p.m. before learning that the group departed the store and entered a nearby McDonald's, the station said, citing the Fall River Police Department. Fall River is about an hour south of Boston.
When the officers entered the McDonald's, management staff said the juveniles "were not welcome to remain within the establishment due to the fighting behavior which had taken place," police said, according to WFTX.
Authorities told the station that officers warned the juveniles to leave the McDonald's more than 23 times before making any arrests.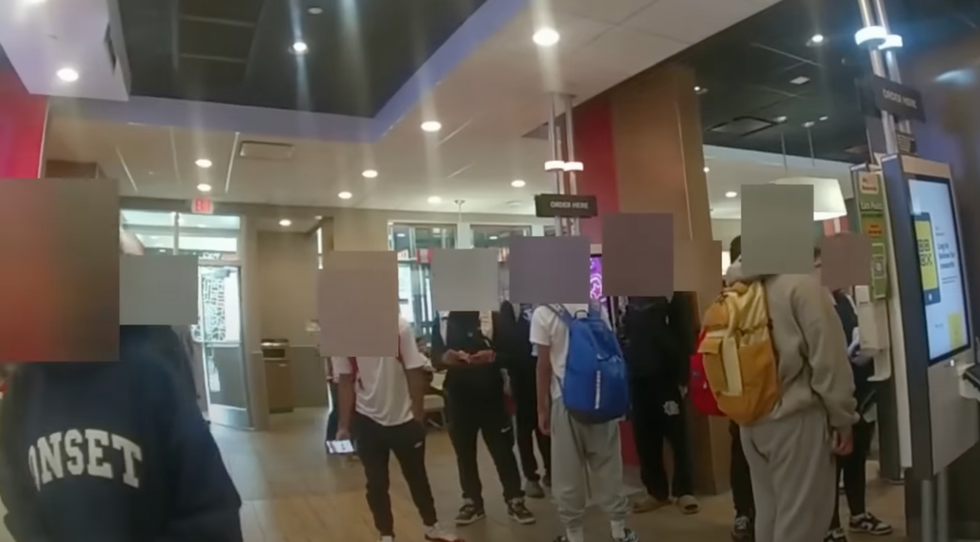 Image source: YouTube screenshot
The juveniles allegedly became confrontational with officers and refused to comply when told to leave the restaurant, WFTX said.
One juvenile was caught on police bodycam video going off on cops with profanities and repeated uses of the N-word prior to his arrest: "What are you gonna do about it, [N-word]? Freedom of speech, [N-word]! … I know my f***in' rights, [N-word]! Watch your f***in' mouth, [N-word]! You [N-word] can't touch no one, [N-word]! … Suck my f***in' d**k, pu**y!'"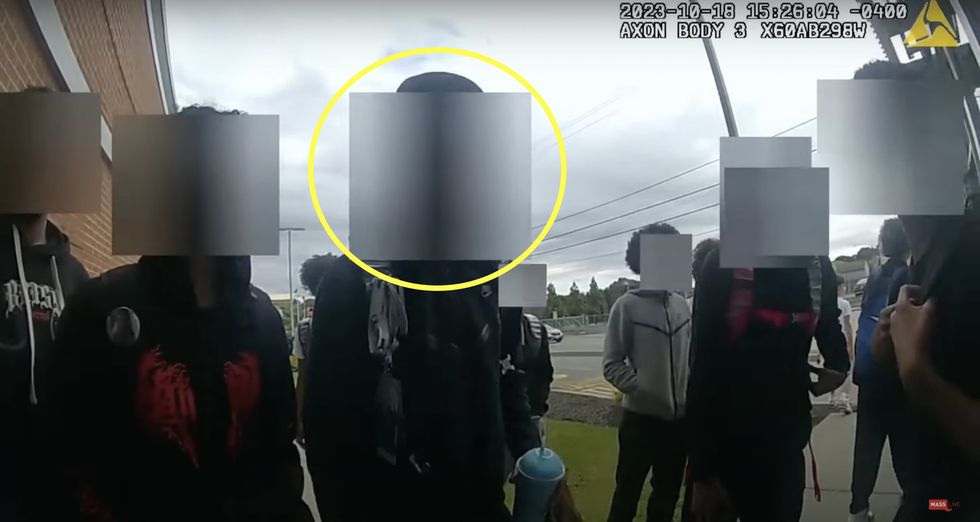 Image source: YouTube screenshot
WFTX, citing police, said one juvenile was repeatedly told to leave only to walk back in — and that juvenile was arrested for trespassing.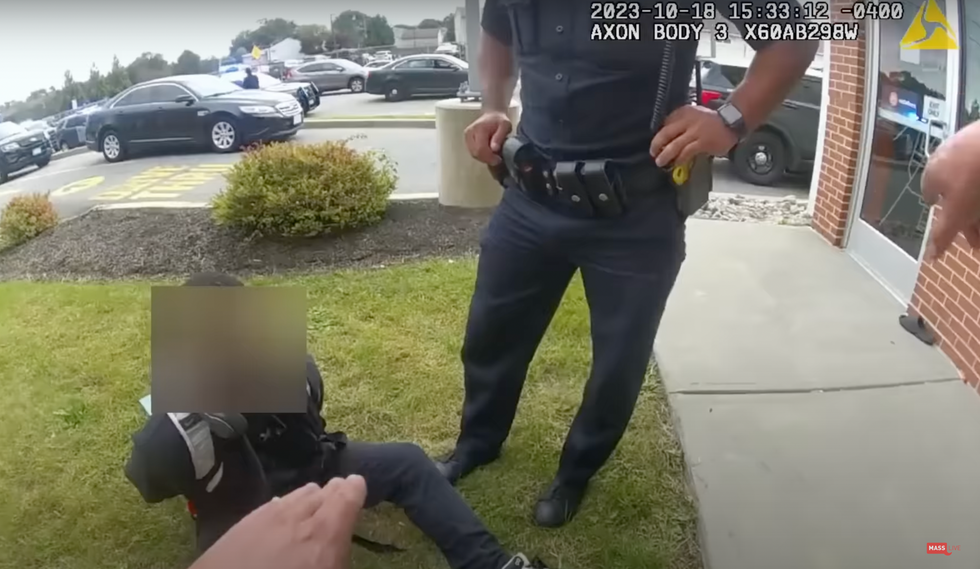 Image source: YouTube screenshot
The department said in a statement to the station that "as officers attempted to make an arrest for trespassing, the group began to interfere with the arrest by crowding the officers and attempting to interject themselves."
With that, seven other juveniles were arrested on charges ranging from trespassing to assault and battery on a police officer, WFTX reported, adding that an investigation is under way.
Here's police bodycam video of the incident. Content warning: Profanity and racial slurs:
8 children arrested after refusing to leave McDonald's, crowding policeyoutu.be
Like Blaze News? Bypass the censors, sign up for our newsletters, and get stories like this direct to your inbox. Sign up here!