U2 on Sunday honored music fans in Israel who were massacred by Hamas the day before — and changed the lyrics of its anthemic song "Pride (In the Name of Love)," calling slaughtered attendees of the Supernova festival "Stars of David."
What are the details?
Variety reported that Hamas terrorists invaded the music festival held in conjunction with the Jewish festival of Sukkot, attacking with rockets, close-range gunfire, and sniper shots, according to witnesses.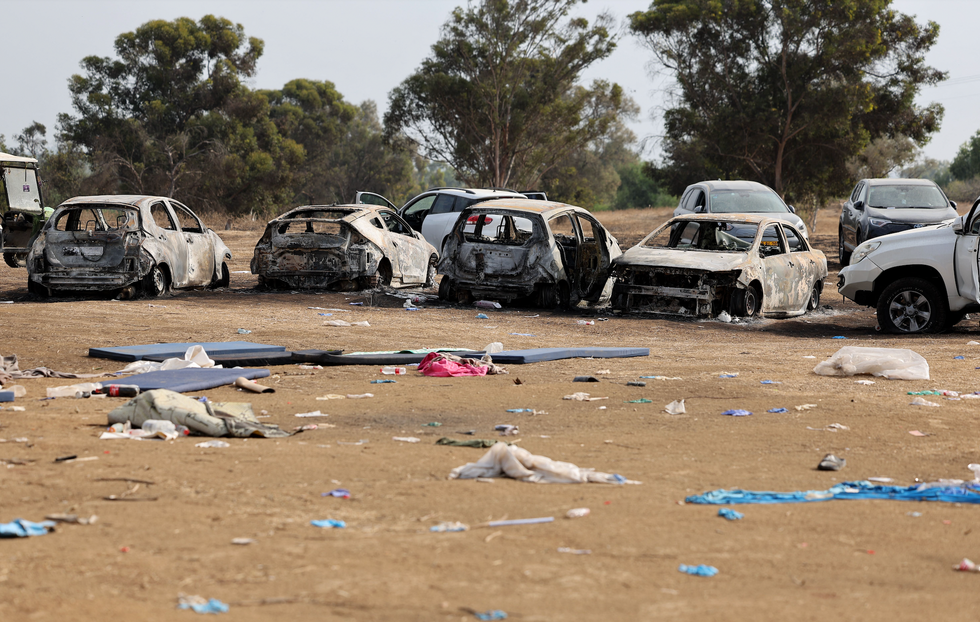 The aftermath of the Hamas attack at the Supernova desert music festival.Photo by JACK GUEZ/AFP via Getty Images
The outlet, citing rescue agency Zaka, said that over 260 bodies had been recovered as of Monday morning with more still missing; about 3,500 people attended the concert, located in the desert in southern Israel about three miles from the border of the Gaza Strip.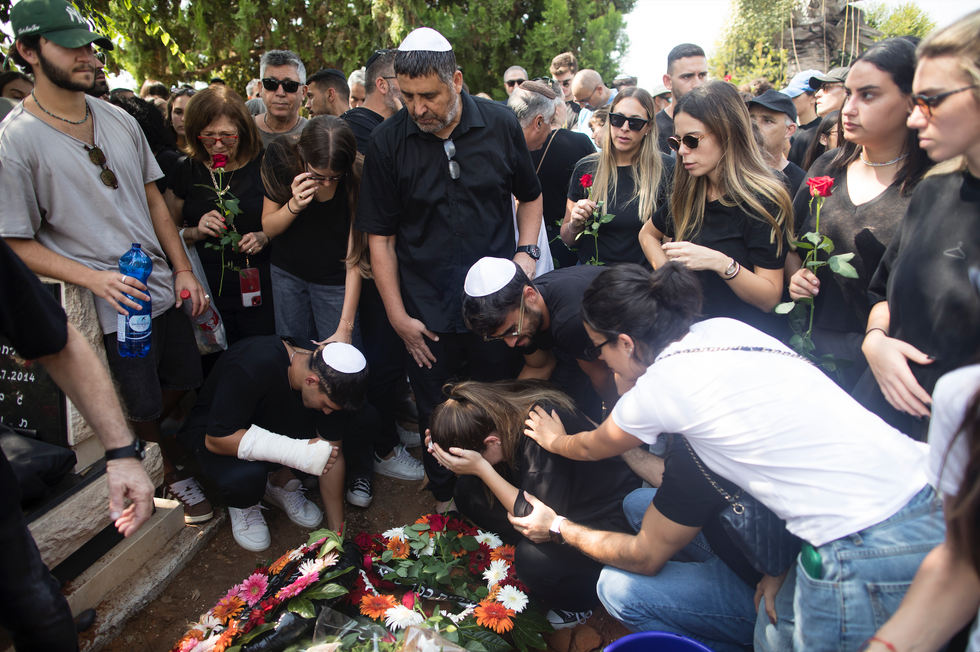 Family and friends of May Naim, 24 — who was murdered by Hamas at the "Supernova" festival, near the Israeli border with Gaza strip — at her funeral, Oct. 11, 2023, in Gan Haim, Israel.Photo by Amir Levy/Getty Images
Before U2 kicked into "Pride," lead singer Bono spoke to the audience: "In the light of what's happened in Israel and Gaza, a song about non-violence seems somewhat ridiculous, even laughable, but our prayers have always been for peace and for non-violence … But our hearts and our anger, you know where that's pointed. So sing with us and [for] those beautiful kids at that music festival."
The iconic anthem began with Bono singing the usual lyrics softly and slowly while the Edge strummed an acoustic guitar. After the tune picked up speed, Bono spoke again: "Sing for our brothers and sisters who they themselves were singing at the Supernova Sukkot festival in Israel. We sing for those. Our people, our kind of people, music people. Playful, experimental people. Our kind of people. We sing for them."
At the most poignant moment of "Pride" — when it refers to the assassination of Martin Luther King Jr. on "April 4" under a "Memphis sky" — the lyrics were altered to honor the massacre victims in Israel: "Early morning, October 7, the sun is rising in the desert sky. Stars of David, they took your life, but they could not take your pride."
U2 Pride (In the Name of Love), Sphere Las Vegas 10/8/2023youtu.be
Like Blaze News? Bypass the censors, sign up for our newsletters, and get stories like this direct to your inbox. Sign up here!