A group of masked males brutally attacked a street vendor in front of his 8-year-old special needs daughter and stole all his money in south Los Angeles over the weekend, KTLA-TV reported.
What are the details?
Jose Carbajal was set up near Broadway and Manchester Avenues, selling T-shirts and other merchandise when five masked males approached him around 3 p.m. Saturday, the station said.
Carbajal told KTLA he felt what could have been a gun pressed against him before he was thrown to the ground.
A witness driving nearby captured the attack on her cellphone camera, the station said.
The robbers made off with some of Carbajal's merchandise, but they also stole $2,200, his car registration, his passport, and his debit card, which the robbers used to purchase gas, KTLA reported.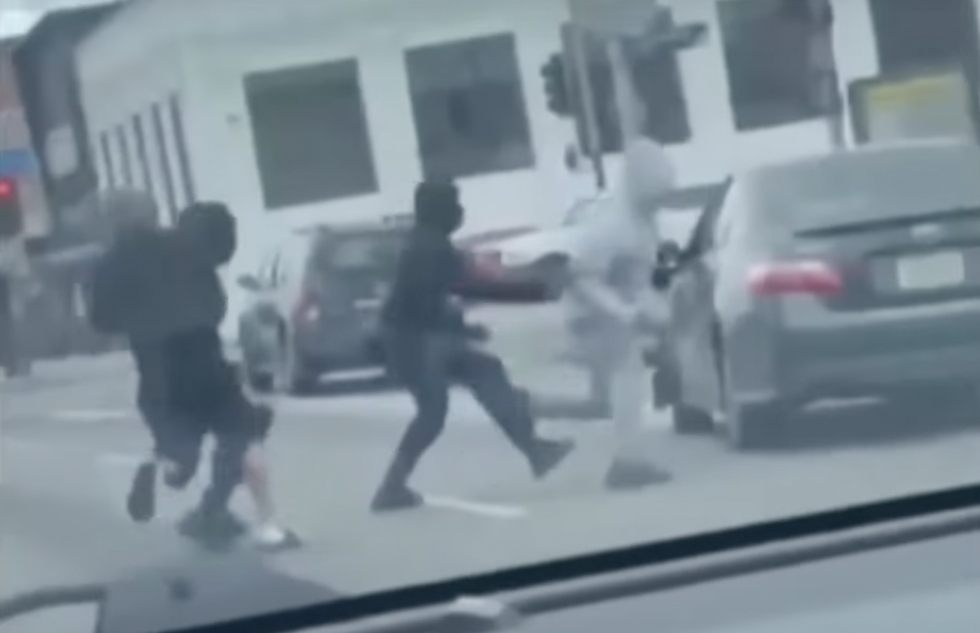 Image source: YouTube screenshot
Carbajal — a single father — told the station that among the most painful parts of the attack was that it all went down right in front of his daughter, who has autism.
"My message to them is may God continue to bless them," he told KTLA in Spanish. "One day, it will not go so well. All of these people out here, we all work very hard to sustain life for our families, as I do for my daughter. What they did was something not very kind."
It only gets more heartbreaking
Carbajal and his daughter are living in a hotel, the station said, adding that he said he was saving up for an apartment.
The robbery, however, has forced him to start from scratch, KTLA reported.
"I look at it as I can't let it affect my personal life," Carbajal told the station. "I need to continue moving forward. I have a daughter who depends on me, and failure is not an option."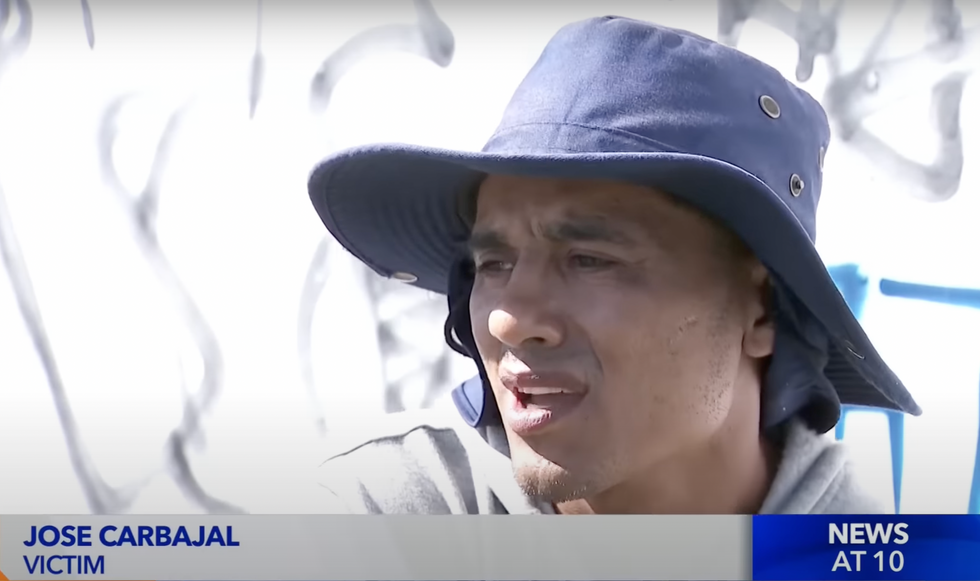 Image source: YouTube screenshot
KTLA said Carbajal was back at work just a day after the robbery and attack, adding that he said he's grateful to other street vendors on the block who support him and that he hopes what happened to him will serve as a cautionary tale for others to stay aware of their surroundings.
"My message goes out to other street vendors: may you continue to be safe and be smart and be productive in your environment," Carbajal noted to the station. "It's a dangerous job, but we need to continue doing this."
Los Angeles police told KTLA they're aware of the assault and robbery and are investigating.
Some good news
The station noted that individuals have been reaching out to Carbajal and making donations through a GoFundMe campaign; the goal was $1,000 — but as of Tuesday afternoon, the total has exceeded $32,300.
South L.A. street vendor attack caught on camerayoutu.be
Like Blaze News? Bypass the censors, sign up for our newsletters, and get stories like this direct to your inbox. Sign up here!