Pennsylvania homeowner Jeremy Cox was prepared to use deadly force to protect his family when someone recently broke into his home. But instead, he chose to take mercy on the intruder.
Last Wednesday, Cox and his girlfriend were enjoying a movie and pizza for dinner. But their relaxing evening came to a screeching halt when they heard a disturbance coming from their basement.
Upon investigation, Cox and his girlfriend saw a man — later reportedly identified as 43-year-old Nathan Harvey — trying to force his way into their basement. Cox rushed back upstairs to grab his .40 caliber pistol while his girlfriend phoned 911.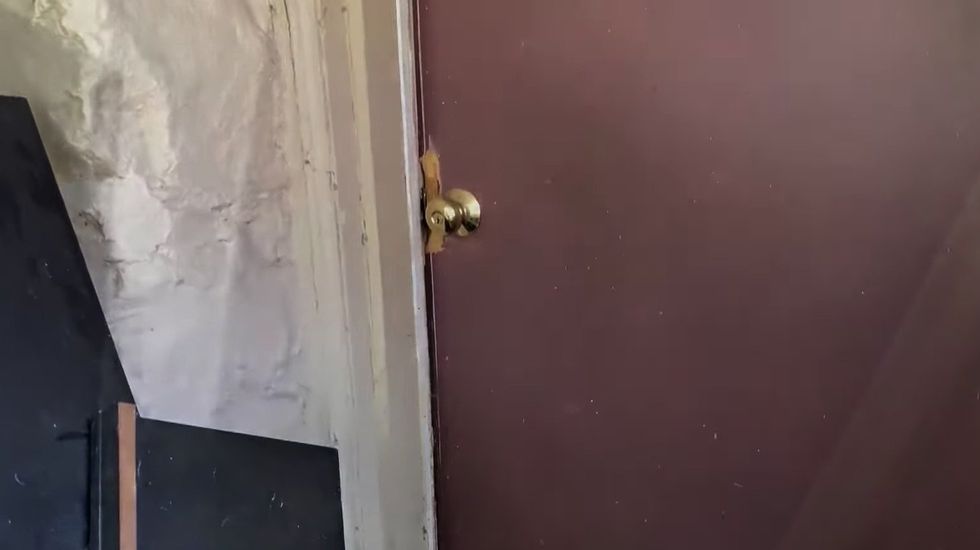 Jeremy Cox's basement door (Image source: YouTube screenshot)
As they waited for police, Cox told WTAE-TV the intruder initially complied with his commands not to move. But he soon became aggressive, Cox said — and that's when he fired a warning shot.
Unfortunately, the warning shot "didn't scare" the intruder, who continued to move toward the homeowner, Cox said. Cox then made the split-second decision to fire a second shot — this time grazing Harvey's abdomen.
Cox chose to wound Harvey after noticing he was intoxicated. The alcohol-induced bad decision-making meant Harvey tried to get up after being shot, Cox alleged, which prompted Cox to threaten to shoot again. Cox recounted that he told Harvey "he wouldn't be alive" after the third shot. But fortunately, that's when police arrived.
"If they would have been two minutes later, we'd be having a different conversation, I think," Cox told KDKA-TV.
"I didn't want to kill him," he explained. "I didn't want to have to take another human being's life."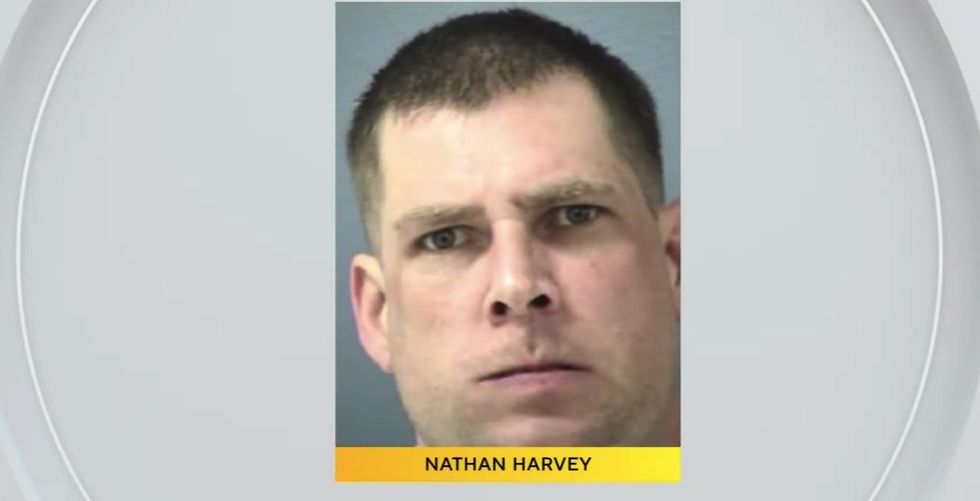 Image source: YouTube screenshot
Although Cox said he would have killed Harvey if he were forced to stand his ground in self-defense, Cox wants Harvey to use his second chance at life to get the help he needs.
"Everyone's going through hard times. And I pictured him going through a hard time in his life, and I just, given his condition, I didn't want to take his life and then deal with that type of regret that maybe he was struggling and he had kids and I have kids, and all of those things are just going through my brain while that was happening and now after it's happening," Cox told KDKA.
"Get help," he added. "You're not alone. Life — it's a gift, and you were just given a second chance, in my opinion. So use it wisely."
Upon his arrest, Harvey was taken to a local hospital for treatment. He was already wanted by the Butler County Sheriff's Office on an outstanding warrant and now faces new felony burglary charges.
Cox is not expected to be charged in the incident.
Police: Man shoots home intruder in Butlerwww.youtube.com
Like Blaze News? Bypass the censors, sign up for our newsletters, and get stories like this direct to your inbox. Sign up here!